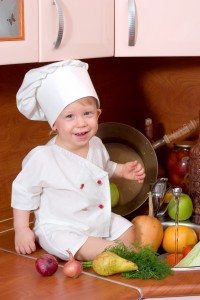 Did you know there are kid- and family-friendly uses for wet bars? Typically used by adults to entertain other adults with mixed drinks at parties or gatherings, adding a wet bar to your home for you and your kids is easier than you might think. It's all about how you build it and stock it.
There are different types depending on how you want to use them, which will also determine where you install them in your home or yard. Most wet bars come with a small sink, so water hook-ups will be important if you choose a model like this. Fridge and freezer options are available as well, along with built-in coffee makers, which also work great for hot chocolate.
Keeping your family and kids in mind, you could put it in the family room, kitchen, game room, or outside on the patio. It all depends on your own lifestyle, the layout of your home's electrical and water lines, and how you'll use it. For example, if you live in a warm, sunny place and your family spends a lot of time outside, consider putting one on a covered patio. If you live in a place that has cold weather often, inside a family or game room would be perfect.
Once installed, decide how you'll stock your new bar. For coffee and hot chocolate options, make sure you have an electrical outlet somewhere nearby. Include a refrigerator for sodas, juices, and other kid-friendly drinks. If your wet bar includes a freezer, consider popsicles and ice cream bars as another treat to store. Be creative!