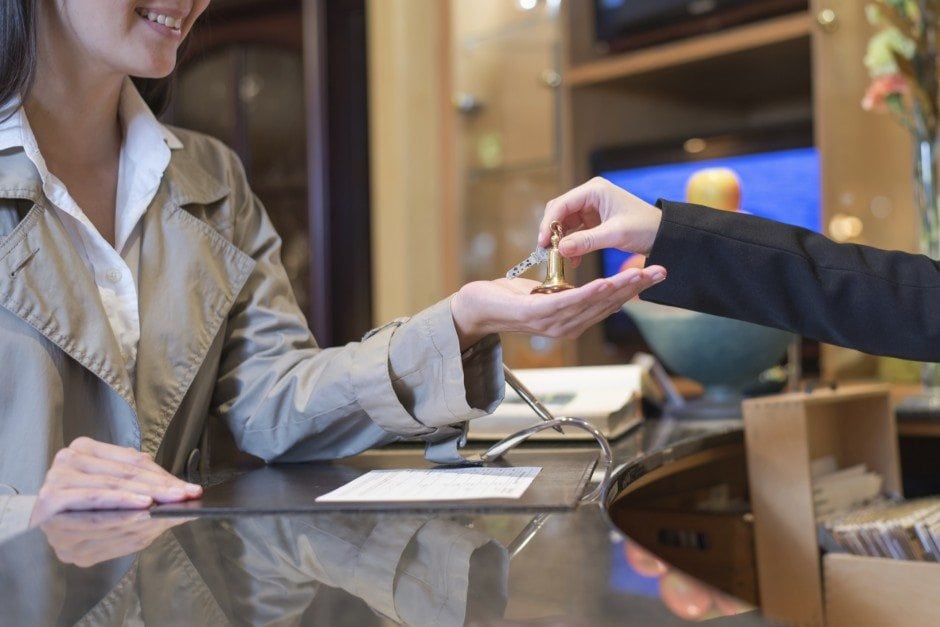 As much as we may not want to admit it, looks are important. In business, it's good to keep in mind the impact first impressions have on customers when they walk into your store or office. Having a front desk with a striking countertop not only looks professional, but it gives the impression that you are a high quality business.
Say there is a new salon in town, and it's rumored that the stylists are some of the best. Upon arrival, customers are met with a less-than-exciting front desk area. A standard desk with a pressboard counter, reminiscent of public school tabletops, isn't particularly impressive. It's because it doesn't match the customers' expectations of a high-end salon. As a place that stands for beauty and style, the countertop should show them the stylists can deliver. Sparkling granite or elegant marble would better portray a high-end atmosphere.
Perhaps you have a legal firm. In your case, high-end countertops are also a good investment, as they once again provide a sense of professionalism and play into the customers' expectations. While sparkles might not be the best choice, a sturdy, strong-colored stone would portray confidence and respectability.
Vamping up your company's front desk will help people trust you and your business. First impressions are vital, and people will generally believe what they see before they hear your pitch. Take care to create the kind of atmosphere your customers are looking for and invest in materials that show quality.