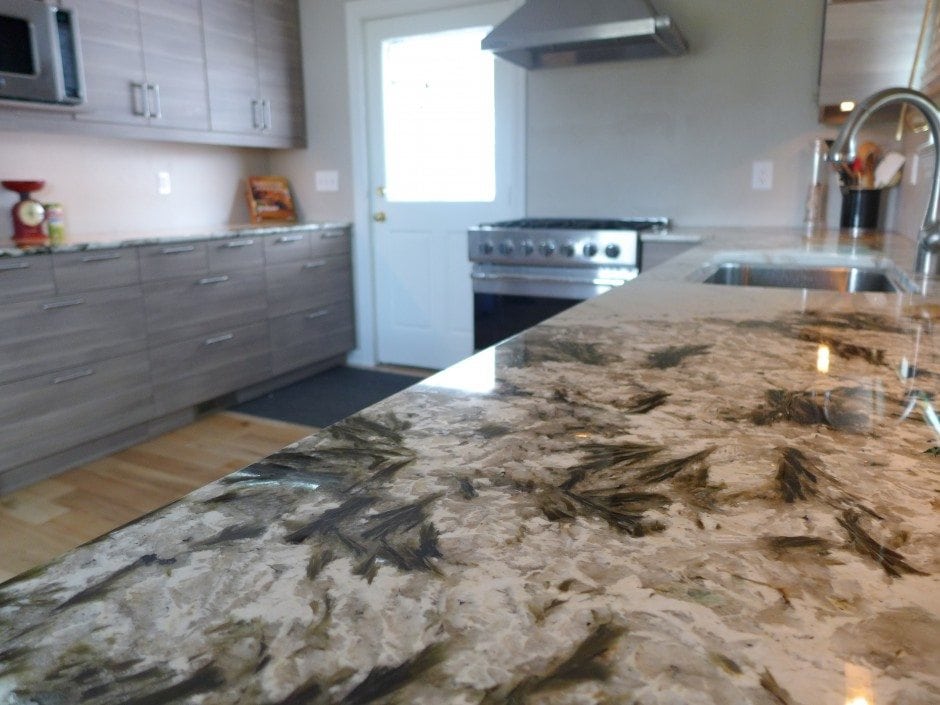 With such a vast range of colors and patterns, there's a stone countertop to complement nearly any type of kitchen. When picking your new stone countertops, here are some items to consider:
COLOR. A stone with a contrasting color to the cabinets is the best way to showcase your countertops. If you choose a monochromatic scheme, you will downplay the stone. Also, try to avoid choosing a color that is trendy. You want to be able to enjoy your stone countertops for years to come without getting tired of the color.
PATTERN. One of the coolest attributes of natural stone is the veining. No two slabs are exactly alike, making it different from any man-made surfaces. The multi-colored patterns also help disguise any stains or grime.
SURFACE TREATMENT. Polished, satin, or honed? Which you choose should depend on what type of setting you desire. Keep in mind, the type of finish you select will determine how much maintenance is required. Generally satin and honed finishes require more maintenance than polished.
THICKNESS. Stone slabs come in two standard thicknesses: 2 cm and 3 cm. Mitered edges in kitchens are becoming very popular because it creates the illusion of an ultra-thick slab. Alternatively, very thin-looking countertops are also making a statement in today's kitchens.
Pro Tip: "Before you buy a slab, bring home a few samples and look at them in your kitchen at various times during the day. A stone's appearance changes dramatically depending on lighting conditions."
– Carole Freehauf, This Old House interior designer