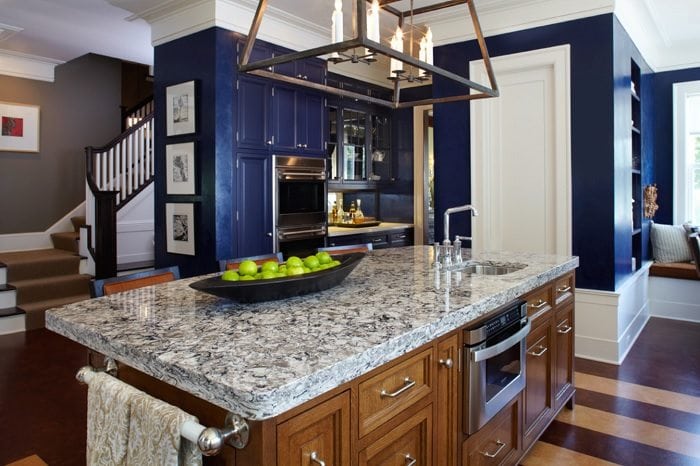 Do you love the look and qualities of granite, but want to know if there's a good alternative? Engineered quartz would be the first surface material we would recommend.
In fact, if you want a countertop that is impervious to stains, quartz is an excellent choice because it's nonporous. Not only that, but quartz is easy to maintain, is scratch and stain resistant, and is actually more durable than granite according to Moh's Hardness Scale. Engineered quartz combines the low-maintenance qualities of man-made materials and the hardness and durability of natural stone for an ideal combination.
Many quartz colors are made to imitate granite, marble, and other natural stones. While there is some natural variation in engineered quartz, each slab won't be as unique as with natural stone. However, since it's inception, quartz has improved leaps and bounds in terms of depth and clarity that were originally thought to be unattainable, giving it even greater natural beauty.