A home's kitchen is its very heart. You're no doubt familiar with that sentiment. So what better way to treat such a space where family and friends gather than with custom cabinetry that's built to your standards, not someone else's?
High-end custom cabinets aren't merely important for their quality, although that's a definite plus. They help transform an existing home, or one that's still in the design stage, into something that's perfect for your family.
Get a Better Fit For Your Home Than Stock Cabinets
Stock kitchen cabinets are designed and built to certain standard dimensions. For example, many base cabinets are 24 inches deep and 34 1/2 inches tall. But what If you want something different? Or what if your home is older and has imperfect corners?
Not everyone can work comfortably with a standard-height base cabinet. And modern appliances are becoming slightly larger, making some of them stick out beyond the edges of a stock cabinet.
Stock cabinets are commonly modified during installation using filler strips and other adaptive measures. But custom cabinets are designed and built to fit your needs and the dimensions of the room. That means fewer gaps that need covering, fewer shims for leveling and a room filled with beautiful cabinets that fit well.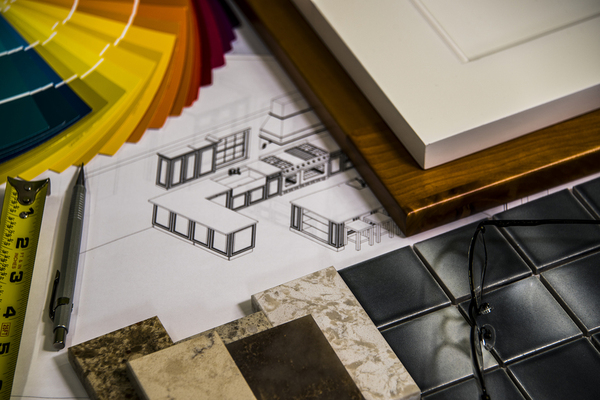 Custom cabinets offer choices, and choices make your kitchen special.
Become More Involved in the Finished Product
While it's possible to find what you want in stock cabinets, there's much to be said for taking an active role in the way your kitchen will look and perform. According to Houzz, custom cabinets offer a level of hands-on design influence that's not possible with pre-made cabinets.
With custom cabinets, you have almost limitless choices. These are just a few of the most common ways you can get involved:
Wood species
Wood finish
Custom finish treatment
Door style, such as Shaker, French Colonial and many others
Hardware style
Trim style
But there's much more. Custom work lets you integrate special features that make your cabinets unlike anyone else's.
Wine racks
Stem glass racks
Special-purpose cabinets
Wider or deeper drawers
Adjustable-height work surfaces
Glass door panels
Decorative corbels and legs
Shelves anywhere you want them
Plate racks
Enjoy Built-Ins That Survive Renovations
Time does interesting things to style choices. As much as you love your home today, chances are you'll eventually want to change and update it. With custom cabinets, you get evergreen quality. They're made to last, even through future renovations.
Imagine that one day you want a different design aesthetic. Today, maybe your kitchen is traditional or transitional. But tomorrow, you might have your heart set on something sleeker with minimal detail.
With custom cabinets, the base cupboard is so beautifully built that there's no need to replace it. Just replace the doors and other finish details for a brand new look without another full investment. The custom cabinets you buy today can stay with the home indefinitely, no matter how your tastes change through the years.
Choices are everything, especially in a custom home. Although stock cabinets offer lots of styles, wood finishes and special features, they can't compare to the quality and range of possibilities in custom cabinetry.
Your kitchen will work hard through scores of family dinners, Sunday breakfasts and special holiday meals. Why not help it look as good as it performs? Call Accent Custom Countertops today at 775.984.5500 for a design consultation.