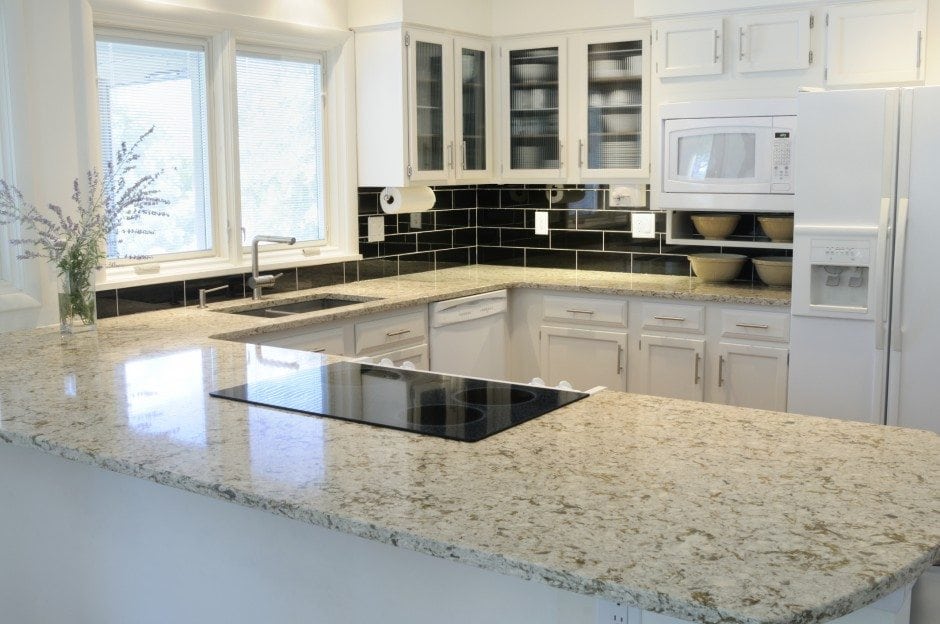 There are many different materials you can choose when remodeling your countertops. Each different type of material has its own pros and cons, and serve different types of kitchen needs.
One of newest countertop materials is quartz.  Even though they are still fairly new on the market, quartz countertops have gained a loyal following.  In this article, we'll take a look at the different reasons many people are choosing to install quartz countertops in their kitchens.
It's Durable
Quartz is an engineered stone.  Unlike granite or marble, quartz is manufactured, which actually gives it many advantages. While quartz is just as durable as granite or marble, it is less prone to chipping and cracking.  In fact, quartz has gained a reputation for being "indestructible."
It's Customizable
Another benefit to manufactured stone is that there is more style choice and flexibility.  Since quartz is engineered, you are not dependent on what is available in the quarry.  Instead, you have the option of choosing from an almost endless number of colors and looks.  Quartz, when finished, also has the same rich, luxurious look that is found in natural stone, which makes it a better stylistic choice than laminate.
It's Low Maintenance

Another great benefit to quartz countertops is that this engineered stone is less porous than natural stones like granite and marble.  This is particularly helpful in the kitchen, where sanitation is a major concern.  Quartz countertops are resistant to the bacteria commonly found in kitchens, making them a better choice as far as sanitation is concerned. The non-porous quality also means quartz has a higher resistance to staining from commonly spilled liquids such as oil, tomato juice, and wine.
One thing to be aware of when installing quartz countertops is that they tend to be heavier than many other choices.  For this reason, it is important that you have them installed by a countertop professional.  The countertop professional will ensure all cabinetry and other structural support items are appropriately reinforced and able to bear the weight.
With its beauty, durability, and style options, quartz is becoming an extremely popular choice for kitchen countertops.  Talk to one of our countertop professionals to see if it's the right material for you.