Trend: a general direction in which something is developing or changing.
There are trends for everything; fashion, entertainment, and even home design. Color trends and the use of color can't be ignored when it comes to the place we spend majority of our time, our home. Colors can dramatically enhance the emotion of a room, can be a subtle influence on your lifestyle, and be the focus of conversation.
Each year experts from paint companies, professional interior designers, and home magazines predict what the hot colors will be based upon influences such as art, politics, nature, and influential people in design and architecture. In 2016, a popular color prediction was white and we saw it everywhere and for good reason. From the lack of color on your walls to your marble and marble look countertops, white never fails to look clean and become a color enhancer to let other more colorful statement pieces stand out.
So, what's predicted for 2017? Let's take a look.
Sherwin-Williams
While some think of Sherwin-Williams as just a paint company, it is one of the most influential players that designers rely on for creative touches and new ideas. This year the people at Sherwin-Williams have given us four color palettes to represent the new year of 2017.
Noir – A rich, bold color palette with colors like Cascade green that brings the night into your home.

Holistic – This palette is the perfect combination of pastels and dark shades using colors like Deep Forest Brown and Mountain Air blue.

Intrepid – Where bold meets bright, Kimono Violet and Citronella yellow are two colors that look odd apart, but put together create a beautiful color scheme.

Unbounded – Take a trip around the world with these colors that represent some of the most beautiful things, with colors like Bee yellow and Freshwater blue.
What have they chosen for the color of the year in 2017? Poised Taupe.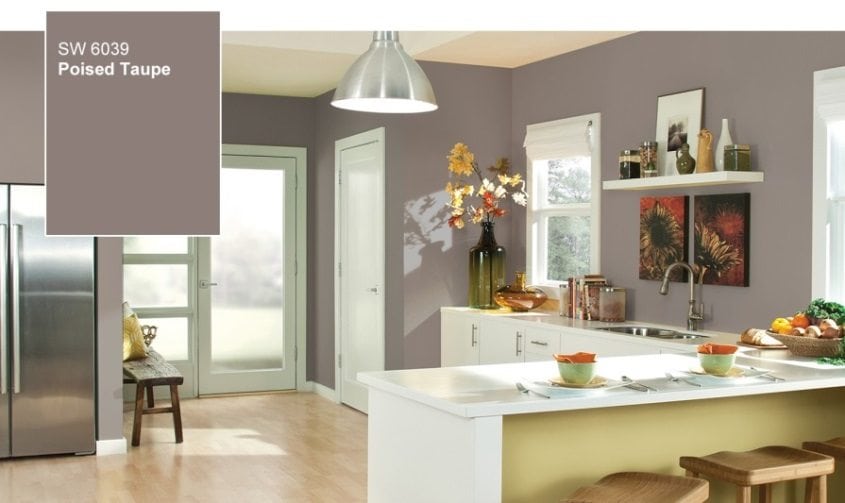 To view the full color prediction visit:  http://bit.ly/2hLfMQK
Pantone
This firm is well-known for their Pantone Matching System and have their own predicted colors trends every year; this year they have forecasted Greenery as the color of the year.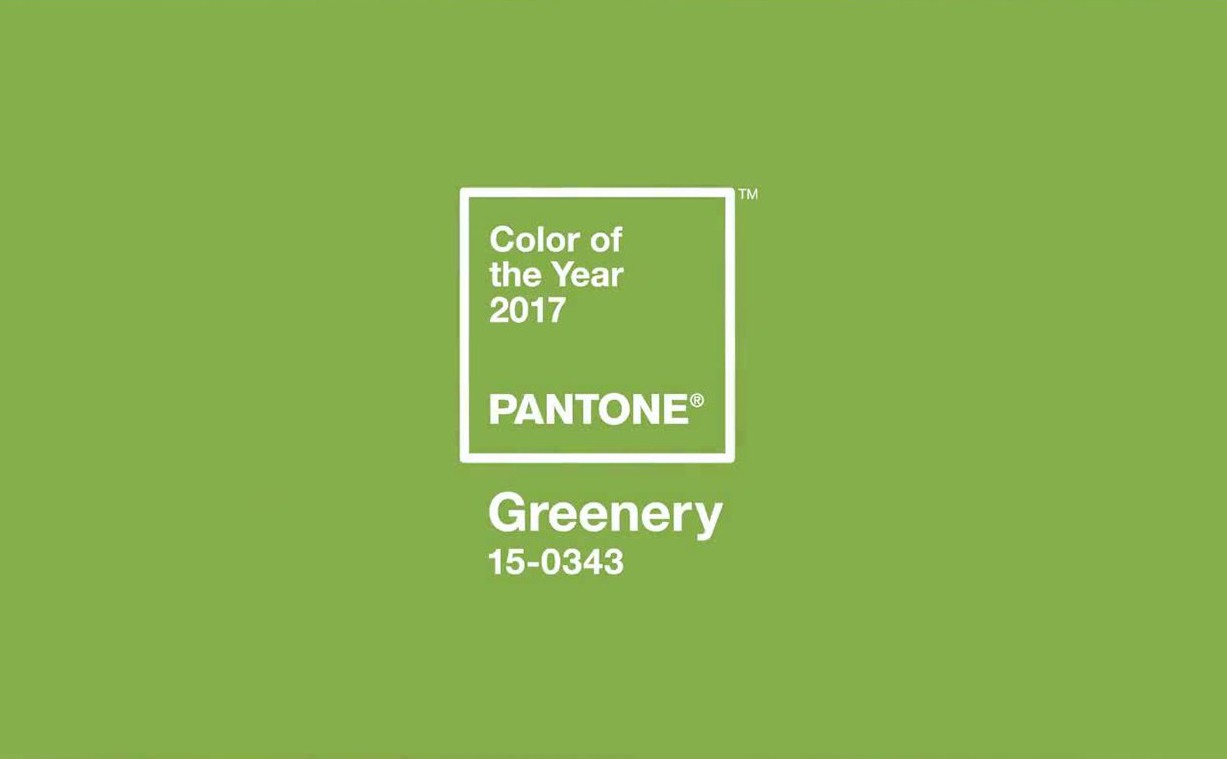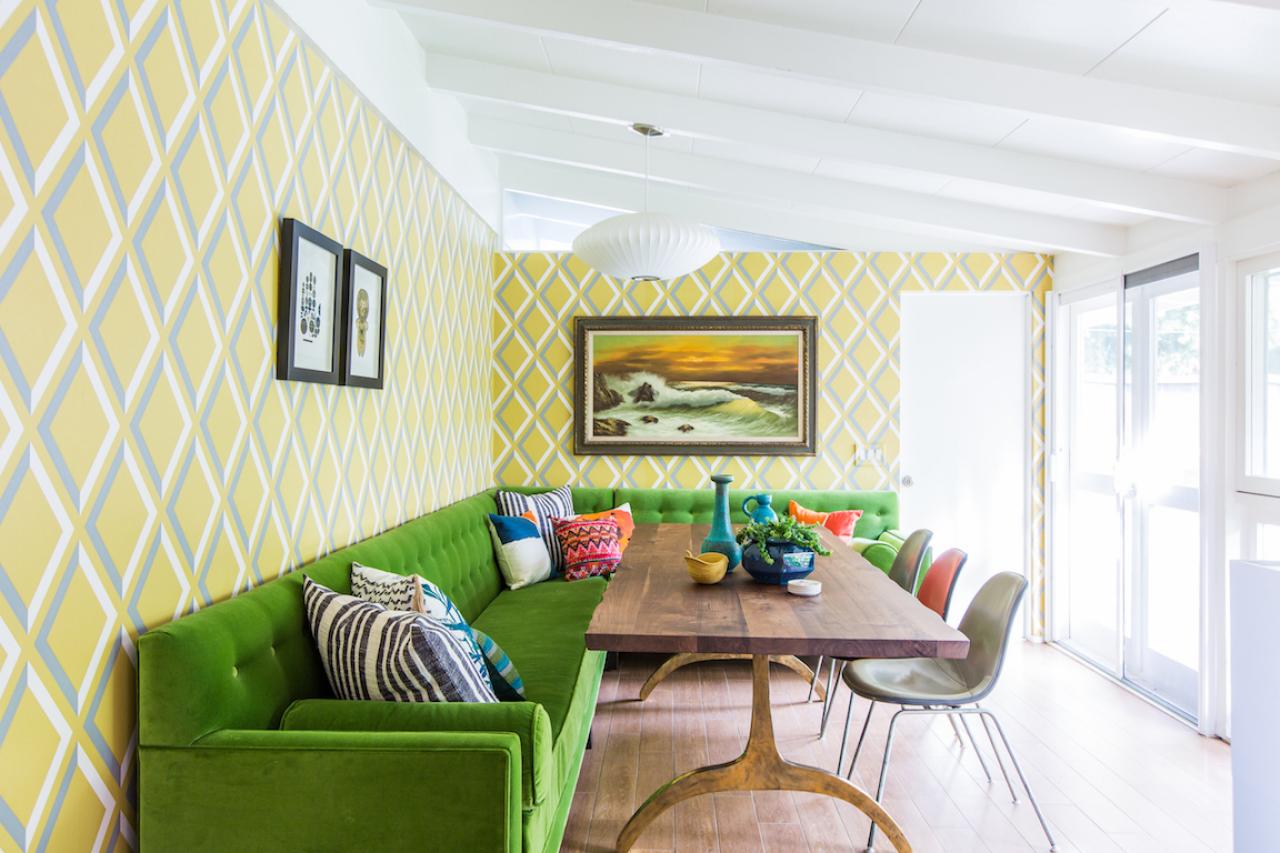 It's a refreshing shade of green that they believe will symbolize new beginnings. Pantone says this "Greenery is nature's neutral. The more submerged people are in modern life, the greater their innate craving to immerse themselves in the physical beauty and inherent unity of the natural world."
To read more on what Pantone has to say about Greenery visit: http://bit.ly/2hpyOep
Behr
One of the largest paint companies that has been around since 1947 Behr, each year presents twenty new trend colors.  For 2017, they have put those colors into 3 different palettes.
This year, they are:
Comfortable Palette – Natural pastels that will bring femininity and calmness into your home, with colors like Balanced, a shade of green, and Close Knit, a warm grey.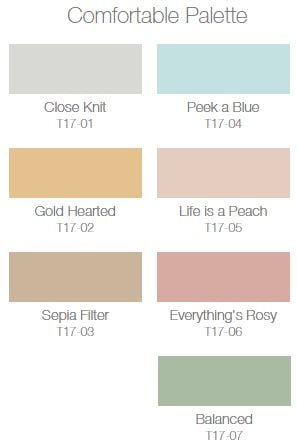 Composed Palette – This palette revolves around rich neutral colors with colors like, Wanderlust, a bolder shade of teal.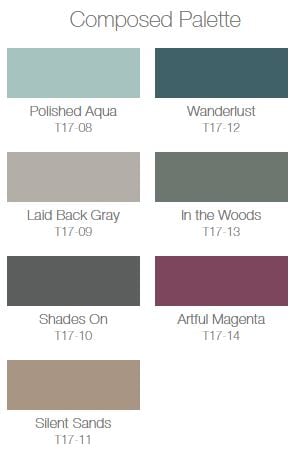 Confident Palette – Poppy bright colors, combined with the composed palette can make for a great color scheme with colors such as, Jade Dragon, a blue green.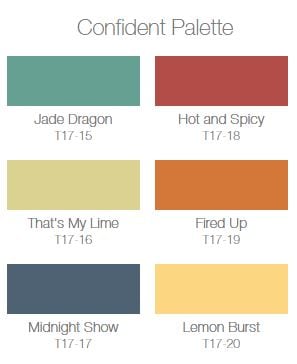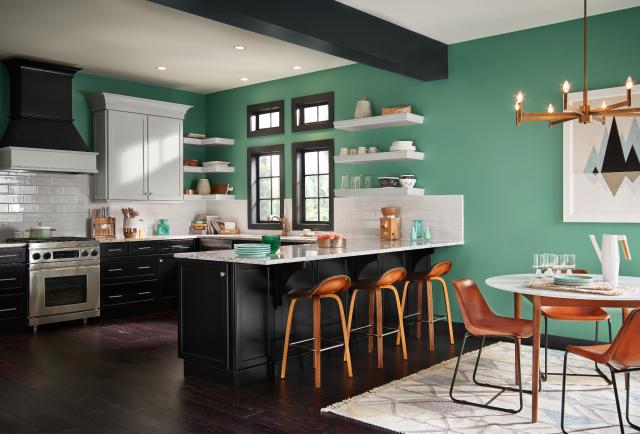 Although Behr doesn't narrow it down to one color of the year, their color palettes can speak for themselves and are a great prediction for 2017.
To see the rest of the colors that Behr predicts will be big, visit: http://bit.ly/2gOFlAc
Accent Custom Countertops has professionals to help you pick the right color trend for you. Our experienced staff have seen it all and are always happy to help you choose the right countertop to compliment your pain, wood, flooring, and décor. Contact us today to let us help you become the next color trend.