What is the Marble Institute of America "MIA"? The MIA is the authoritative source for information on standards of natural stone workmanship and practice, and the suitable application of natural stone products. The MIA is also a leading source for guidance in ethical business practices within the stone industry as well as safety guidelines that all quality granite fabricators follow. The MIA traces its roots back to 1907.
Why should this matter to you? Only a fabricator that is accredited by the MIA can offer its clients peace of mind by knowing that they have gone through the lengthy and technical process of achieving this accreditation and meet the highest standards in these areas:
Physical facilities and equipment
Business and trade practices
Technical knowledge and expertise
Quality control
Safety
Finance
Ethics
Customer service and education
Advertising and promotion
Fair Employee Policies for training, safety, and management
MIA and BSI make sure that the companies they are looking to validate and certify are the most qualified in the industry Before they even begin the process. Accreditation is lengthy and has four different phases that the company must go through before it can be considered including: passing a comprehensive exam, multiple site visits (even by competitors), referrals from past clients, and an auditing of the company's books.
After completion, the accredited fabricator will receive the seal below.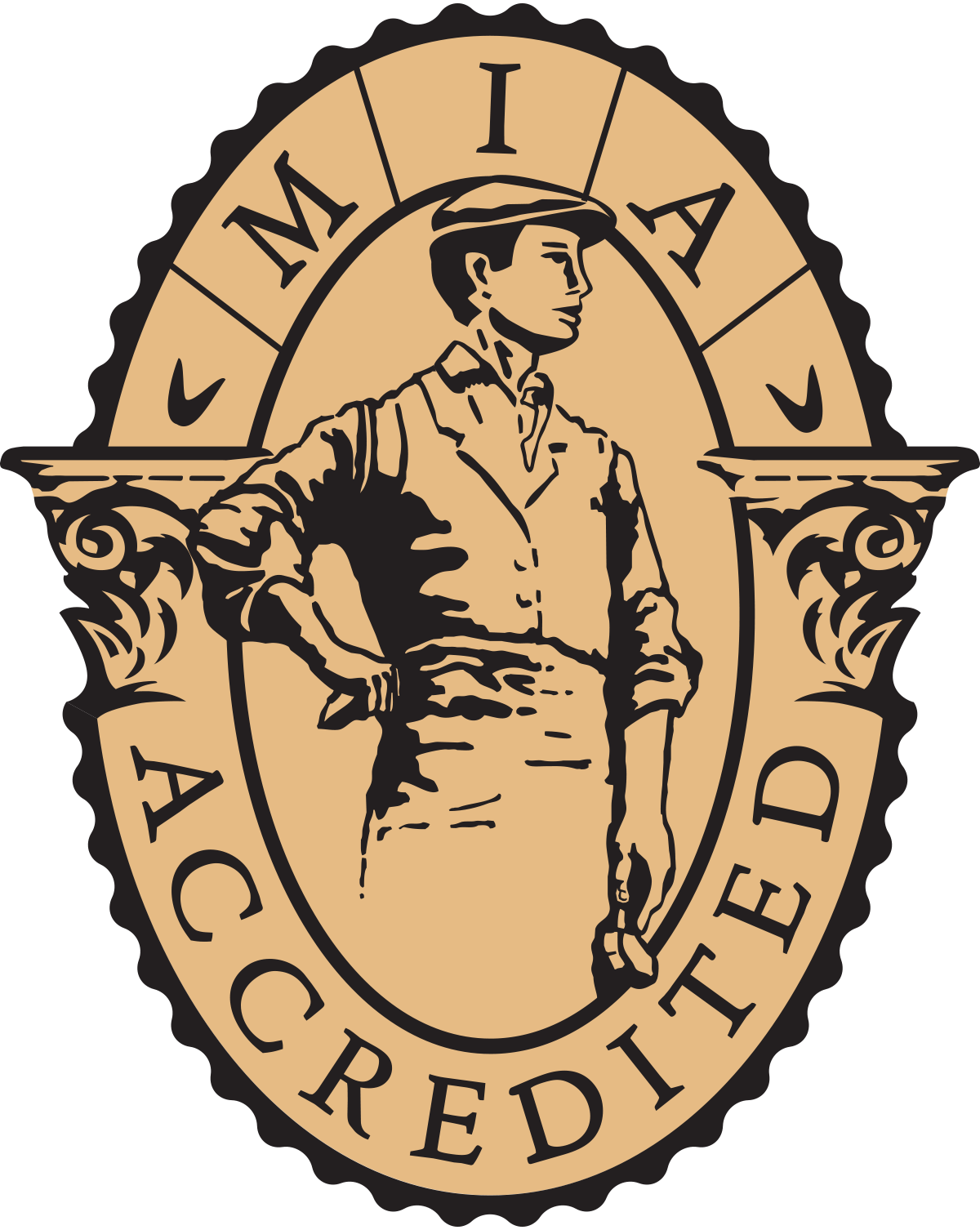 This seal helps those looking for quality natural stone fabrication much easier.  In the US, there are 86 accredited natural stone fabricators. In Nevada, there are only three including Accent Custom Countertops. Accent Custom Countertops joined this elite group of professional fabricators in March of 2016.
At Accent, we promise you only the highest quality of workmanship and craftsmanship and attention to detail. We pride ourselves on the safety and well being of our employees by following only the best industry practices to bring you the countertop that you have always wanted.